Your home for all natural skin and body care and so much more!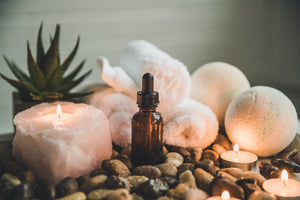 Testimonials
I have used the Face Serum for a year now. It only takes one or two little squirts and you rub it in. It does not make your skin oily but does a wonderful job making your skin feel smooth and soft. I use it first before I put on my makeup. I only used it once a day but my next bottle I may try morning and night. One bottle lasted a year for me using it once a day. A very good bargain indeed!

Mg
I am approaching 40 and have struggled with my skin for decades! From day 1 of using the Face Serum my skin is smoother brighter, and more supple. My issues are wrinkles, acne, and oily skin with annoying dry patches. I woke up this morning and my under eyes were brighter after one use and my crows feet were softer and less dominant. AND I don't have to use a moisturizer and it's not oily. I'm always "hopeful" when I try something new but this is the first time I have felt like I got my money's worth from the first use. This is a must have. I'm so thankful!

Crystal K.
Love the Face Wash and Toner!

Mary K.