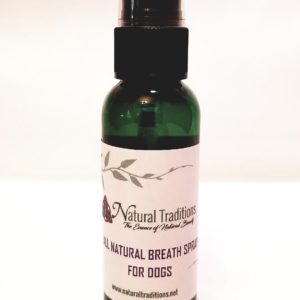 Our all natural breath spray for dogs is made with 100% pure unadulterated peppermint essential oil. It is highly diluted so it is safe for dogs. This spray will help freshen your fur baby's breath.This product comes in a 2 oz spray bottle with a fine mist sprayer.
Ingredients: Distilled water and Peppermint essential oil
Directions: Lift lips and spray once on each side of the mouth 1-2 times daily for fresh breath. SHAKE WELL BEFORE EACH USE!DO NOT USE ON CATS!