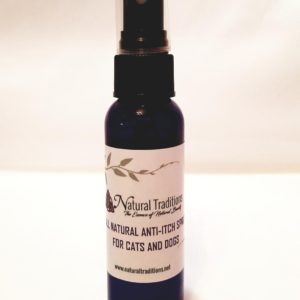 Our all natural anti-itch spray for cats and dogs is made with 100% pure, unadulterated essential oils. This blend is diluted and safe for both cats and dogs who have itchy skin due to dry skin, bug bites, or allergies. It is also effective in protecting against fleas and ticks.This product comes in a 2 oz bottle with fine mist sprayer.
Ingredients: Distilled water, Organic Aloe Vera Gel, Essential oils of Lavender, Roman Chamomile, and Geranium.
Directions: Spray directly on affected area to soothe. Apply as needed. SHAKE WELL BEFORE EACH USE.