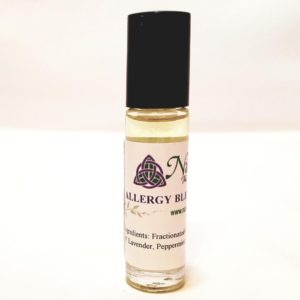 Our allergy blend is made with 100% pure, unadulterated essential oils. This blend aids with diminishing allergy symptoms naturally and it has a clean, fresh scent. It's great at clearing up sinus congestion and gives relief from sinus headaches.
Ingredients: Fractionated Coconut Oil, Essential Oils of Lavender, Peppermint, and Lemon.
Directions: Rub on temples, forehead, sides of neck, sides of nose, or anywhere you are experiencing allergy symptoms. Can be used as often as needed. KEEP OUT OF DIRECT SUNLIGHT!