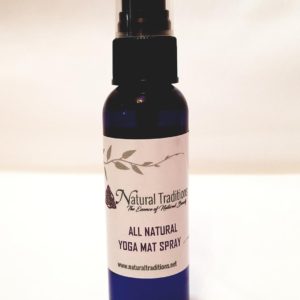 Our all-natural yoga spray safely and naturally cleans and deodorizes your yoga mat. It is made with 100% pure, unadulterated essential oils.
Directions: Spray directly on mat and wipe clean with cloth. Shake well before each use.
Ingredients: Distilled water, Essential oils of Lemon, Eucalyptus, and MelaleucaThis product comes in a 2 oz plastic bottle with a fine mist sprayer.